For any who want to be Writers, Musicians, Filmmakers, Visual Artists, Designers, Photographers or Actors: cut through the clutter and pretenses surrounding the arts. Get real-world counsel for anyone going into artistic careers and get it in a light-hearted and often humorous way.
If you go on the playing field and don't know the rules, how can you expect to win? That's what it's like for most aspiring artists. We've all been fed so many fables and fantasies about what it means to be a creative pro, this book will set you straight. A mentor in a book.
learn more about his book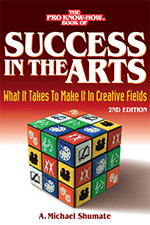 Speaking Topics
• What contributes most to success in the arts?
• Do you have enough talent?
• What do you need besides talent?
• What are the myths about creativity?
• What is real creativity? How do you cultivate it?
• How do you get through tough times?
• How do you deal with criticism?
• How do you "get the breaks" in your field?
• What if you don't make it?

For all graphic designers and students of graphic design: Learn why certain identities have been used for decades, some for more than half a century, and still look fresh, while others look dated and tired in only a few years. Discover the unchangeable principles of logo design.
"at last somebody actually understands what identity design is all about and how it is accomplished."
–Ivan Chermayeff
Chermayeff & Geismar & Haviv, NYC
learn more about his book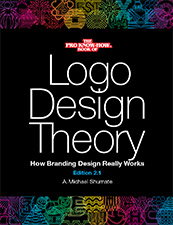 Speaking Topics
• What does history teach about effective logos?
• How many kinds of identity concepts are there?
• How can knowing that help generate more and better identity concepts?
• What are the seven deadly sins of logo design?
• What techniques can turn a common concept into an uncommon, even remarkable finished identity?
• What are there principles of identity design that don't change, that transcend fad and fashion?

What They Say About Michael's Speaking
"Michael Shumate is a wonderful, genuine and engaging speaker. His presentation touched the hearts and minds of all who heard him and raised their awareness on how artists CAN have 'success in the arts'. We will definitely invite Michael to speak again."
–Alyssa Blais, organizer of Cornwall Artpreneur Conference
"We received great feedback from the faculty, staff, students, student's parents and public that attended your presentation. Your speaking content well represented the content of your book. Thank you, Grand Pooh-Bah!"
–Amy Juneau, Collins College
"Thank you so much for the talk this afternoon. You're a pro, in many ways. Thanks again for sharing your talent, skill and heart with us!"
–Margaret Hughes, President, Kingston Arts Council
"well-researched… interesting and thought-provoking….
passionate about your message, and committed…."
–Daniel Lalonde, Counsellor, Bayridge High School
All logos above
designed by
A. Michael Shumate